I have a few friends who have done this, and it has helped me out so much! I love seeing
real
people's favorite items. Not just celebrity favs.
So most of them will probably be beauty related, since I am (very much) a girl, and it's also my profession.
My first and foremost favorite beauty product is my lash blast mascara made by cover girl. I used to be a big time MAC girl, but since discovering some of cover girl's products, I have be come fan! This is the only mascara I will use! I have tried several of the lash blast ones, and they are ok, but the luxe is what works best for me!
I love to smell pretty. I have a great collection of perfumes, and splashes but I have 2 favorites right now. ( These definitely change with time for me)
My favorite perfume is Chanel Chance. I don't know if it's an age thing or what, but I find the older I get the more I am wanting quality fragrances.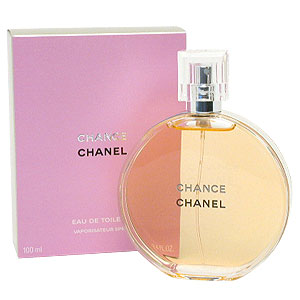 I also love for just a lighter smell, regular basis my Victoria's Secret PINK body splash.
I think that every girl should keep her smelly goods in her hand bag!
Now, lets move on to the hair portion. Being a hairdresser I have different views on what I like to use in the salon, and what I like to use on my hair. I am some how allergic to a lot of the shampoo out there, so I have mixed reviews on shampoo! But I will say that what I'm using on my back bar, is what seems to be the best for me so far. It's call S FACTOR. it's made by TIGI who also makes Bed Head, Cat Walk, Rock o holic.... some of the more well known products.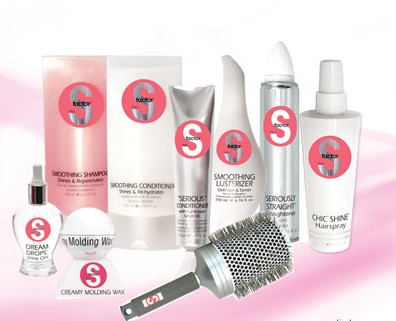 I personally love the smoothing shampoo and conditioner, and the diamond dreams shampoo and conditioner. I use the "root pump", and the "smoothing lusterizer" I couldn't live with out either of these products! Less is more with the lusterizer, but it's my favorite smoothing lotion I've ever used!! I'm still experimenting with other products from this line.
My favorite coffee to get me up and going in the morning ( thanks to a friend!)
is Dunkin Doughnuts coffee!!! I had a hard time buying it since it's $7 a bag, but I am the only one who drinks coffee in the morning here, so a bag will last me a month or so. So I figure, it's worth it since i'm only drinking a little a day.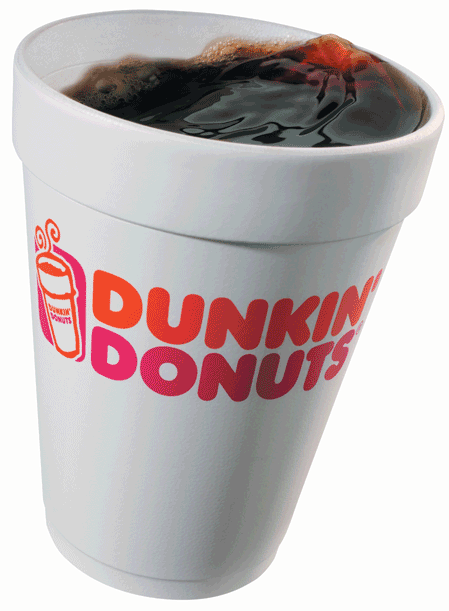 My new favorite IPHONE app is call
Intuition
it's a wonderful organizer, with check lists, grocery lists, reminders, and so much more. I haven't sat down to get in to depth on what all it can REALLY do, but what I've used so far is cool. The grocery list is the coolest. It will keep your previous one if you want, and that way if you (like me) buy the same things you can just re open it and add on or take off things you need. I'm beginning to use it more and more each day. It's color coded as well, which is something I love. In my day planner I always highlight things in different colors. Most of all... ITS FREE!!!
I don't have any certain favorite book. But I love series of books. I'm always asking around to see what people are reading. The most recent recommended series what the
Stephanie Plum novels
Written by Janet Evanovich.
There are like 14 or 15 books, and a few in between-ers. So I am stuck on these for now. They are a mixture of comedy, and drama. She's a divorced 35 year old girl from Jersey who is broker than broke, and needs a job. So she takes one on at her cousins bail bond agency as a bounty hunter. I love the character b/c even though she is older than me, I feel like I can relate. And I feel like, since she is older she can capture the attention of some older readers as well. They are really just pleasure reads, nothing that will make you think, or inspiring or anything like that. But that's why I read. Is to turn off my brain. So I recommend these! I would like to get another series to get in to, something lighter. I have read the
Emily Giffin
books, which are great. I've read the
Sookie Stackhouse
novels by Charmaine Harris. So I'm thinking that I'd like something a little lighter. Ive heard alot about the shopoholic books. so maybe I will look in to those. As for now, Stephanie has stolen my heart!
One of my new favorite websites that I love is
Artfire
... IT's a little like ETSY but it's more well.. ART inspired. It's alot of hand made things and personalized things. I'm getting a bunch of things from there for Anisten's birthday party.
So I'm gonna "mommy-out" for a minute and tell some of my favorite mommy Favs!
Love the
Happy Baby Food
. It's an organic line, I've only seen it at Target, but I order from
Diapers.com
for my diapers, and they offer it there too. We love the oatmeat, and the puff snacks. They are getting more and more products to this line and I'm excited to continue trying lots of them!
Let's talk SIPPY cups. I have tried SEVERAL since she was 5 months old, and started to use them. Someone gave me some of these cheap, to go sippy cups, and they are my favorite!! I am not sure what the actual brand is, but they have them every where, wal mart, target and even the dollar store. Let me tell you why I like them. We no longer do bottles and haven't for a while. SO I am wanting to get her more acquainted with "drinking like a big girl" So this means we sometimes practice (in the bath tub) drinking out of cups with out a suction on it. Now this sippy does have the suction on it, but it doesn't have the handles. She can hold this one handed and very rarely leaks. So it's not completely spill proof, but it's not bad either. They are super cheap and they also have the ones with the lids that have a straw in them, which we love. I bring those to restaurants and she has a cup like we all do. It's just more spill proof.
Mams binkies are still our favorite!!!
Last, but definitely not LEAST! My favorite website for baby STUFF is
DIAPERS.COM!
I can buy diapers there in bigger bulk, and they will be delivered to my door with in 48 hours(usually sooner). If you order is over $50 shipping is free. Our diapers are $42 and there for I get $8 worth of product essentially for free! This is not only a diapers source, there are clothes, toys, books, baby food, nursing items and SOOOO much more!!!!
I found when my friends posted some of their favorites, I found some things that I really liked, and I hope that there might be something that you weren't familiar with before that can help you out!
I'm the sort of person that finds something and feels the need to share it with everyone, and I will continue to do so on a regular basis now rather than wait and do it all in one huge post! :-)